Construction commenced in December 2022 on a world-class memorial and botanic parkland destination at Macarthur Memorial Park in south-west Sydney. Landscaped over 113 hectares of open space at Varroville, the new memorial park has been conceived as a whole-of-community sanctuary where visitors can gather, relax, and reflect.
The memorial park will accommodate 136,000 burial plots over the coming 100 years, responding to the acute need for space in Sydney's rapidly growing and diverse multi-cultural population.
A recent state government report found that if there is no change to existing cremation and grave occupancy rates, cemetery capacity in metropolitan Sydney for Jews and Muslims would be exhausted in the next five years.
The former CEO of Catholic Cemeteries + Crematoria (CCC), Peter O'Meara who has been planning this development for several years said "We are delighted to commence the construction of these new botanic parklands, which will feature facilities for the local community such as lakes, walking tracks and a café, creating a place of peace and reflection for the whole community.
"We will be adopting a successful overseas model where memorial parklands are now quiet and beautiful places of recreation for all the family, with groves of trees, lakes, and open space. For all intents and purposes, they are not cemeteries but beautiful open spaces.
"We will ensure that the burial plots are discreetly positioned inside bush-lined enclosures and the interment practices and beliefs of all religious and cultural groups are respected, with a state-of-the-art chapel and function centre" he added.
Chairman of the Muslim Cemeteries Board, Mr Kazi Ali said the lack of burial space has created a real crisis for his community and the new multi-faith cemeteries are long overdue.
"Our cemetery space is close to capacity and with the Muslim community forecast to continue growing over the coming decades, new cemeteries like the Macarthur Memorial Park are critical." Mr Ali said.
The NSW Jewish Board of Deputies also welcomed the start of construction, stating the Jewish community was projected to run out of graves available for purchase in Sydney within a few years, and the new cemetery will provide for our community's burial needs at least until the end of the century.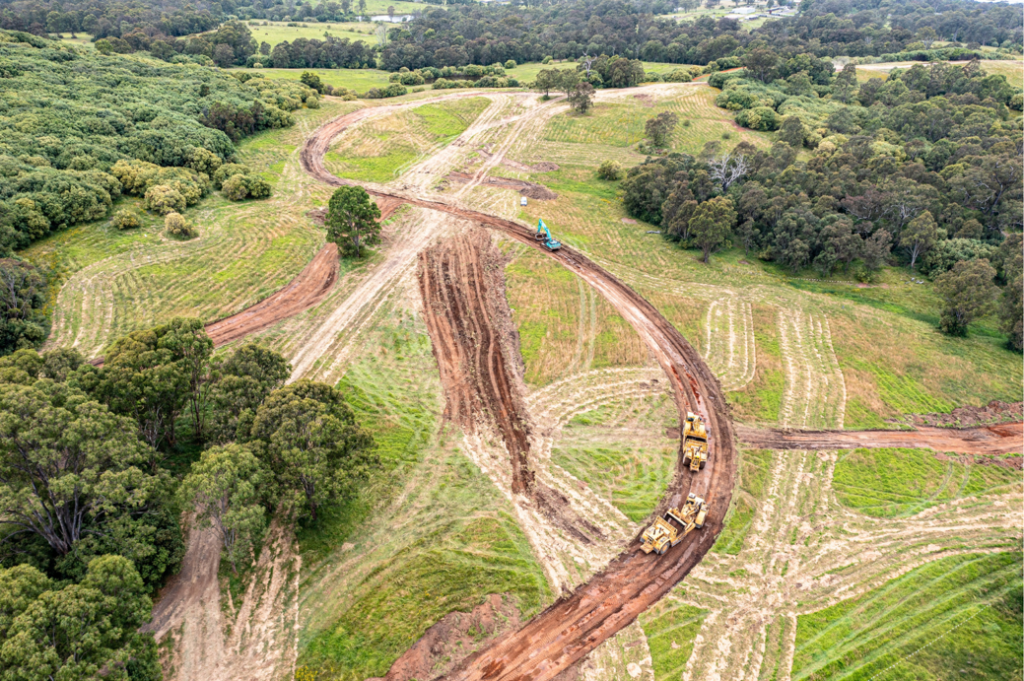 CCC have appointed Paynter Dixon for the design and construction of six new buildings to accommodate cemetery and recreational uses, including a multi-denominational chapel, function room, café and workshop, gatehouse and plant and maintenance building.
The architecturally distinctive chapel will complement the landscape with natural materials of sandstone and timber, and open to views of the surrounding gardens and water features. The chapel has been designed to accommodate both large and more intimate funerals.
James Boyd, Executive Chairman of Paynter Dixon, said the company was privileged to support CCC in the delivery of this landmark project. "Macarthur Memorial Park is testament to the long-term vision of CCC in caring for the future communities of western Sydney."
"Numerous religious communities have already welcomed the memorial park as a significant step in resolving their burial needs as existing cemeteries reach their capacity.
"Our shared commitment to quality and innovation will underpin the delivery of this unique memorial and parkland destination which the local community is bound to cherish for generations to come."
Lauren Hardgrove, the recently appointed CEO of CCC also expressed her enthusiasm, "Catholic Cemeteries is delighted to partner with Paynter Dixon in the delivery of innovative and sustainable memorial and recreational facilities at Macarthur Memorial Park."
"CCC recognised the critical shortage of burial space several years ago and is the only cemetery operator to secure new burial land to ensure affordable choices for families and communities in Sydney.
"Macarthur Memorial Park will set a new standard for memorial parks by providing communities with world-class facilities and unique public spaces, including a sculpture park, historical walkways and community gardens."