Accounts of Cemetery Desecration and Vandalism
Written by Lauren Hardgrove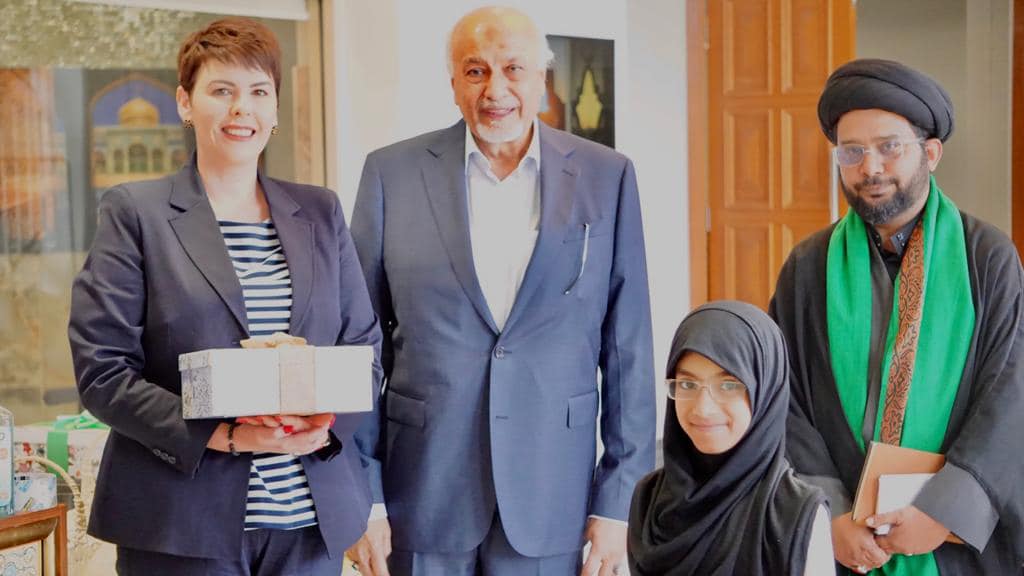 On the 30th of April 2023, I was invited to speak at the Muhammadi Welfare Association's Commemoration of the demolition of al-Baqi. Al-Baqi is the oldest and the first Islamic cemetery of Medina in the Hejazi region of present-day Saudi Arabia and is considered one of the most sacred burial grounds in the Islamic world. It contains the graves of numerous companions of the Prophet Muhammad (peace be upon him), including his family members and prominent Islamic figures.
The demolition of al-Baqi took place in 1925/1926, during the early years of the Kingdom of Saudi Arabia. At that time, the religious leadership in Saudi Arabia adhered to a strict interpretation of Sunni Islam, following the Wahhabi school of thought. Under this interpretation, the veneration of graves and tomb structures is considered to be a form of idolatry or associating partners with God, which is strongly condemned.
As a result, the authorities in Saudi Arabia, led by the Saudi religious establishment, decided to demolish the structures and gravestones in al-Baqi. The demolition resulted in the destruction of the architectural features and the levelling of the graves, reducing the site to a plain open area.
The demolition of al-Baqi caused immense sorrow and outrage among Muslims worldwide. It was seen as an act of disrespect towards the final resting places of revered Islamic figures and a disregard for the historical and cultural significance of the site. The demolition of al-Baqi remains a contentious issue and continues to be a source of sadness and frustration for many Muslims.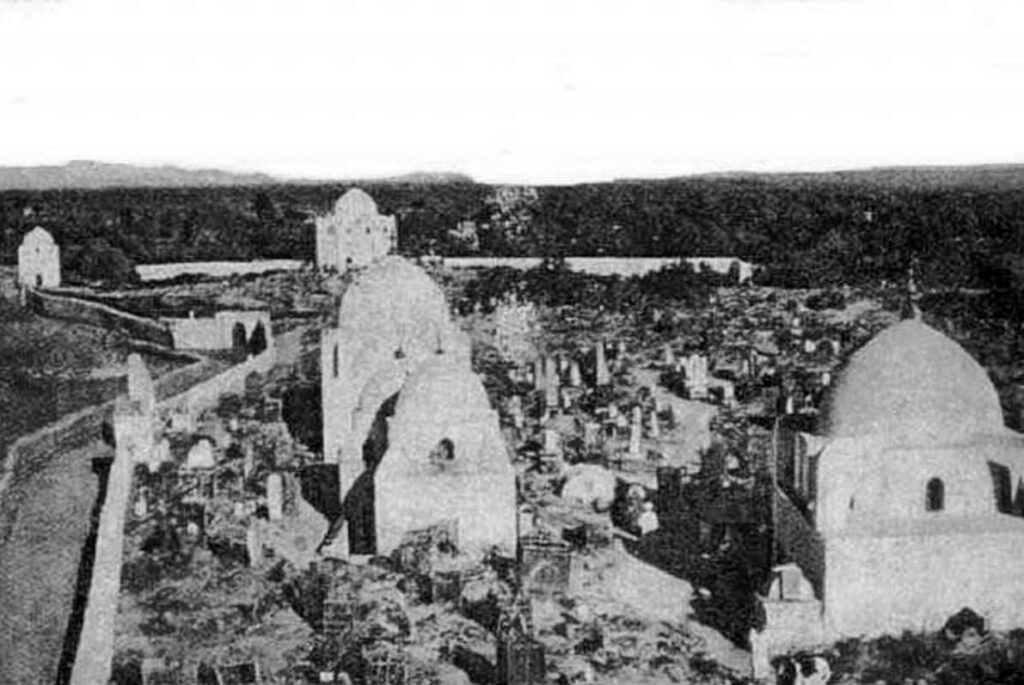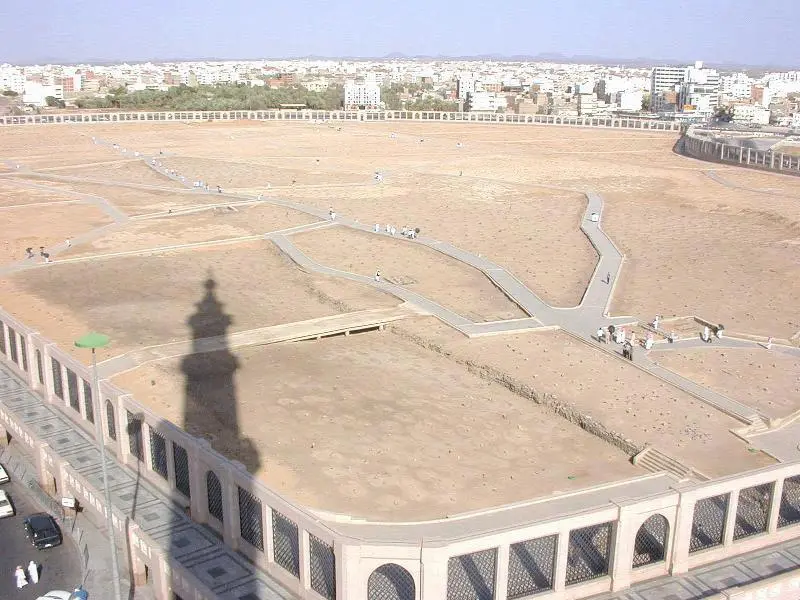 Historical Accounts of Desecration
Unfortunately, cemetery desecration is not a recent phenomenon. Throughout history, cemeteries have been subjected to various forms of desecration, driven by diverse motives ranging from religious intolerance and ideological conflicts to personal gain and acts of vandalism.
In ancient Egypt, the tombs of pharaohs were sometimes ransacked by grave robbers seeking valuable artifacts and treasures. Similarly, in ancient Greece and Rome, grave robbery was not uncommon as individuals sought to acquire valuable grave goods or disturb the sanctity of burial grounds.
During the Middle Ages, cemetery desecration often had religious undertones. In periods of religious conflict, such as the European Wars of Religion, cemeteries were targeted as a means to attack the faith of opposing groups. Instances of desecration included the destruction of religious symbols, the exhumation and desecration of bodies, and the defacement of gravesites.
The arrival of European colonisers in various parts of the world brought about significant changes in burial practices and, unfortunately, instances of cemetery desecration. Indigenous burial sites were often disrespected or destroyed as colonisers sought to erase indigenous cultures and assert their dominance. This desecration not only robbed indigenous communities of their sacred spaces but also severed their connections to ancestral traditions and heritage.
Throughout history, armed conflicts have witnessed cemetery desecration on a large scale. During World War II, both Axis and Allied forces engaged in acts of cemetery desecration. Jewish cemeteries in Europe were desecrated by the Nazis as part of their systematic campaign of hatred and genocide, erasing the final remnants of Jewish culture and identity.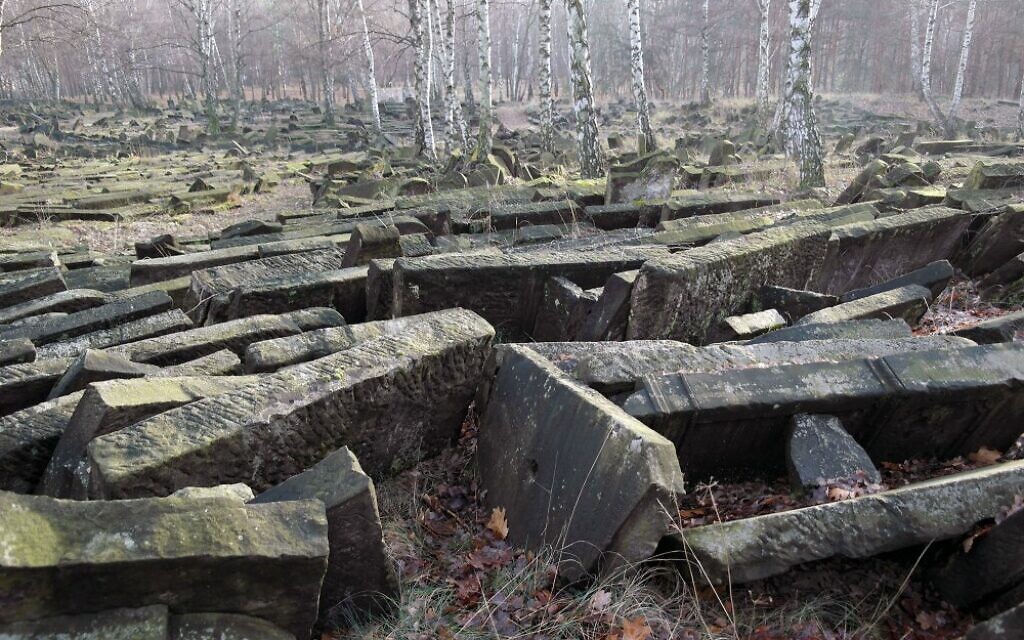 Similarly, military cemeteries and gravesites became targets during times of war and peace. Soldiers' graves were vandalised, monuments defaced, and tombstones destroyed as acts of aggression and disrespect toward the fallen soldiers and their respective nations.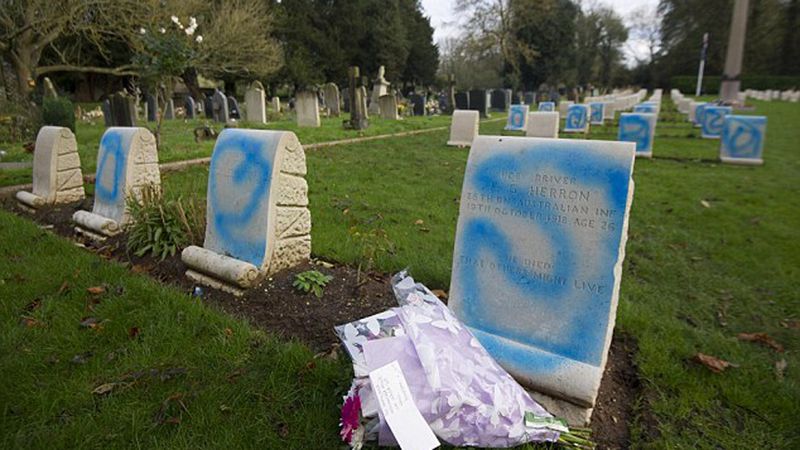 Australia is also not immune to acts of cemetery vandalism and desecration. It is disheartening to realise that callous and malicious attacks in cemeteries reach far and wide across our great southern land, with a multitude of incidents occurring over the last 20 years, including at Crystal Brook Cemetery in South Australia, Orange Cemetery NSW, Toowong Cemetery QLD, Geraldton Cemetery WA, Casino Cemetery NSW, Rookwood Cemetery NSW and the list goes on.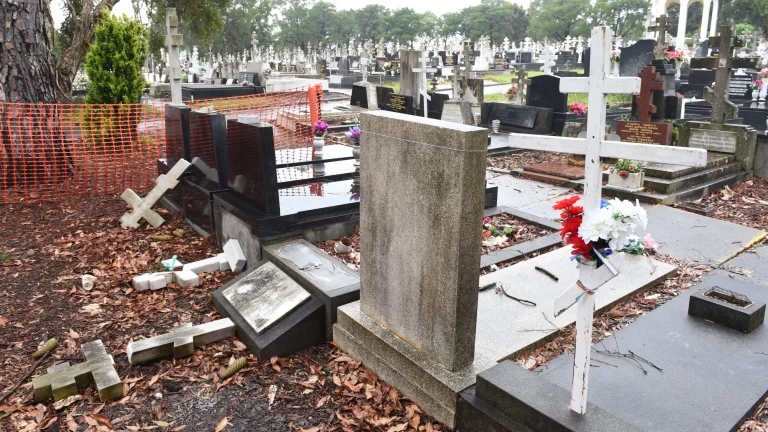 More recently, Melbourne's Northern Memorial Park was targeted by cruel vandals in multiple attacks over 2021 and 2022, damaging over 90 graves and devastating families. In a more disturbing instance, in February 2022, Victorian Police launched a forensic investigation into the break-in of a mausoleum resulting in a human head being stolen from Footscray General Cemetery.
Dignity beyond death
Cemeteries serve as living records of our history, offering glimpses into the lives of our ancestors and the communities they built. They act as invaluable resources for genealogists, historians, and researchers seeking to understand the social, cultural, and demographic fabric of the past.
They are a testament to the diverse array of customs, beliefs, and traditions that exist within a society. They reflect the religious, ethnic, and cultural diversity of our communities, celebrating the rich tapestry of human experience. Each grave represents a unique story, capturing the traditions, values, and rituals of different cultures.
The violation of graves and the desecration of burial sites not only disrupt the sacred resting places of the deceased but also pose a significant challenge to the fundamental principles of human rights. Grave desecration, whether through vandalism, theft, or neglect, undermines the rights to dignity, religious freedom, cultural heritage, and emotional well-being. It causes immeasurable pain and distress to those who have lost loved ones, undermining the peace and solace they seek from visiting their final resting places.
Protecting cemeteries from desecration requires a collective effort. As a society, we need to do better and be better in ensuring we preserve and protect not only physical gravesites and cemeteries but also the intrinsic historical values that our cemeteries hold.